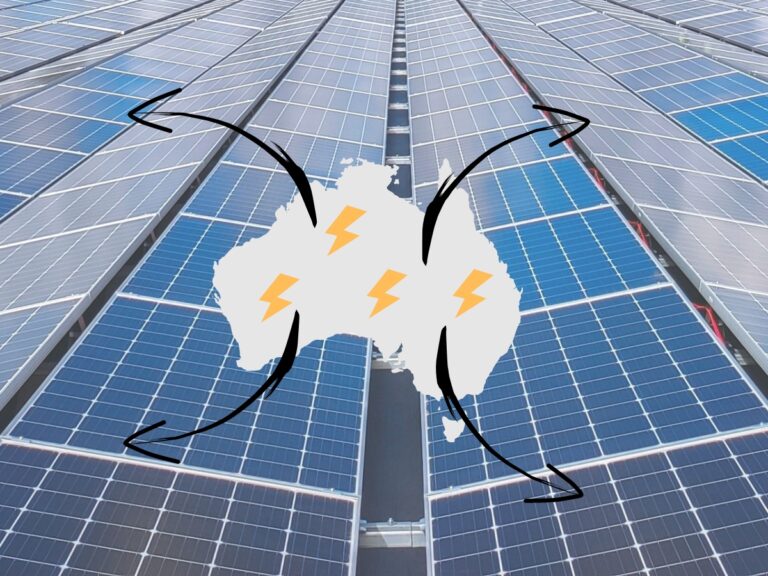 Illustration: The Energy Revolution.
Thanks to an offensive strategy, Australia has the highest global consumption of solar energy per capita in the world, ahead of Germany and Japan at 22%. Encouraged by this performance, the Australians embarked on a massive project in 2018, "Power Link". It is supposed to be the largest project to produce and store electricity from solar energy in batteries in the world, and its cost is estimated at $21 billion. very expensive ? silly ? Unable to finance? The project took on the water, but why?
The "Power Link" solar project envisioned a photovoltaic power plant in northern Australia with 9 million panels and a capacity of 20 GW, along with batteries. It was commissioned to a private Australian company, Sun Cable, and was intended to connect Australia to Asia (Singapore and Indonesia) electrically, from 2027, via a 4,200-kilometer transcontinental submarine line.
Technically, this ambitious project consisted of using high-voltage direct current (HVDC or CCHT) lines, commonly installed on marine connections and to a lesser extent on land for very long distances. Electricity production had to be transported from Elliott's photovoltaic farm to Darwin (north), a distance of more than 750 kilometers, where the Giga battery was to be installed, before it was transported either to different regions of the country or to Asia, by submarine cables.
Read also
Pharaonic electricity storage projects launched by Australia
Reasons for the fiasco
The project is expected to generate enough renewable electricity to power more than 3 million homes annually, including 15% of Singapore's needs. It would have reduced carbon dioxide emissions by 11.5 million tons according to its sponsors. The Power Link project has received broad support from investors and the Australian Federal Government since its inception. Prime Minister Anthony Albanese named it A.S "extraordinary project"claiming that his country was deploying solar and wind energy Four or five times faster per capita than in the European Union, the United States, Japan or China. »
The origin of Australia's electricity production in 2020 and the evolution of the national mix / Charts: The Energy Revolution.
However, Sun Cable quickly collapsed. Reason given: Its two major shareholders: iron tycoon Andrew Forrest and billionaire Mike Cannon-Brooks, have been unable to agree on a new round of financing for the said project. Consequently, the company has been placed in voluntary administration from December 2022, examining the possibility of recapitalization or liquidation through a complete sale.
Read also
In Australia, wind and solar have condemned the largest coal-fired power plant to an early closure
The government is trying to save the situation
According to an Australian government report, the contribution of solar electricity to utilities across the country has increased tenfold in three years to 7.4 GW in 2020, compared to 740 MW in 2017.
Thus, despite the fully anticipated failure of Power Link, Australian authorities remain optimistic about their ability to raise renewables as the number one source of energy by 2030. According to these projections, solar power should overtake coal, by 2025, thanks to ambitious projects such as Power Link. Even better, Australia aspires to develop a transcontinental power grid that stretches from India to New Zealand.
Read also
In search of coal, Australia is embarking on offshore wind power
"Travel aficionado. Incurable bacon specialist. Tv evangelist. Wannabe internet enthusiast. Typical creator."